Outdoor LED Display
Outdoor LED Display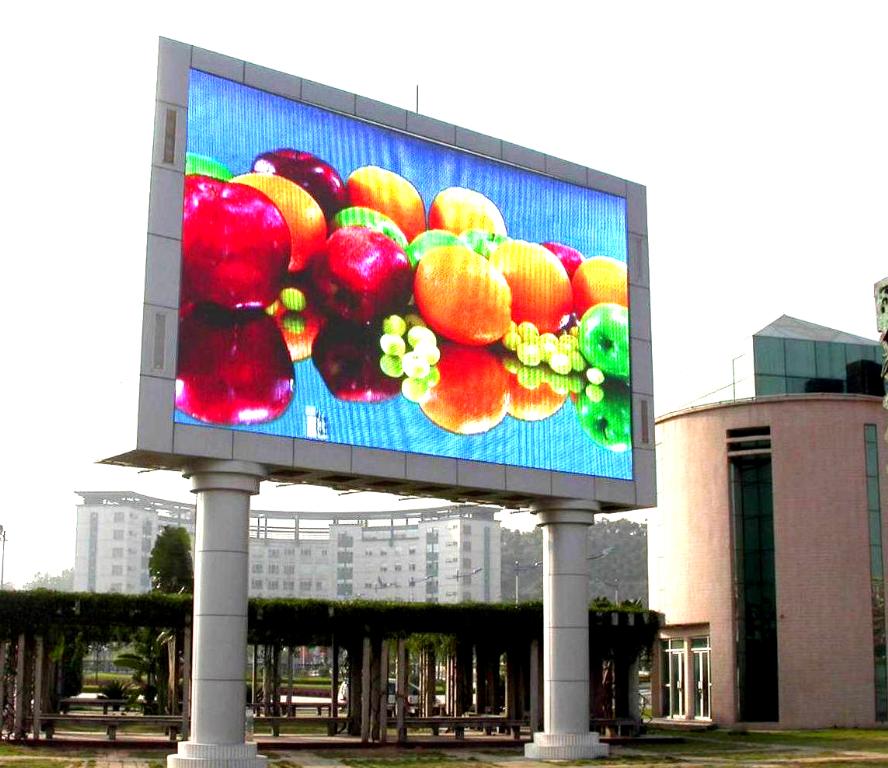 Outdoor LED display can work under the sun for high brightness and large viewing angle with a certain function of windbreak, rainproof and waterproof, which is widely used as outdoor advertising and information media at station, square and shopping mall. Outdoor LED Display can be divided into pillared screen, wall-mounted screen and floor-standing screen etc.
General Equipment for Outdoor LED Display
1. Video processor with multiple signal channel, satisfying the switch of different perspectives from live broadcast, advertising
image and on-scene interview;
2. Splicer a kind of high and new equipment dividing a complete image into several blocks to achieve a large dynamic screen with
multiple ordinary video units;
3. Remote circuit Control System to open and close the circuit at a fixed time within distance and to detect fault circuit;4. Fiber
Plant applied to LED display for remote real-time digital video transmission system.
Next:Stadium Perimeter Display
PRODUCTS

PROJECTS

CONTACT US

HEADQUARTERS

400-0723-990

0755-23085853

E-mail:info@ledhp.net

SHARE